Testimonials
---
Hi Ted!
The tent has been wonderful and has given me the outside branding I was looking for. We have used it recently at a Weezer concert, a festival, and some other events. The tent is very easy to set up and very durable framework. Also the red looks really good up close and from a distance.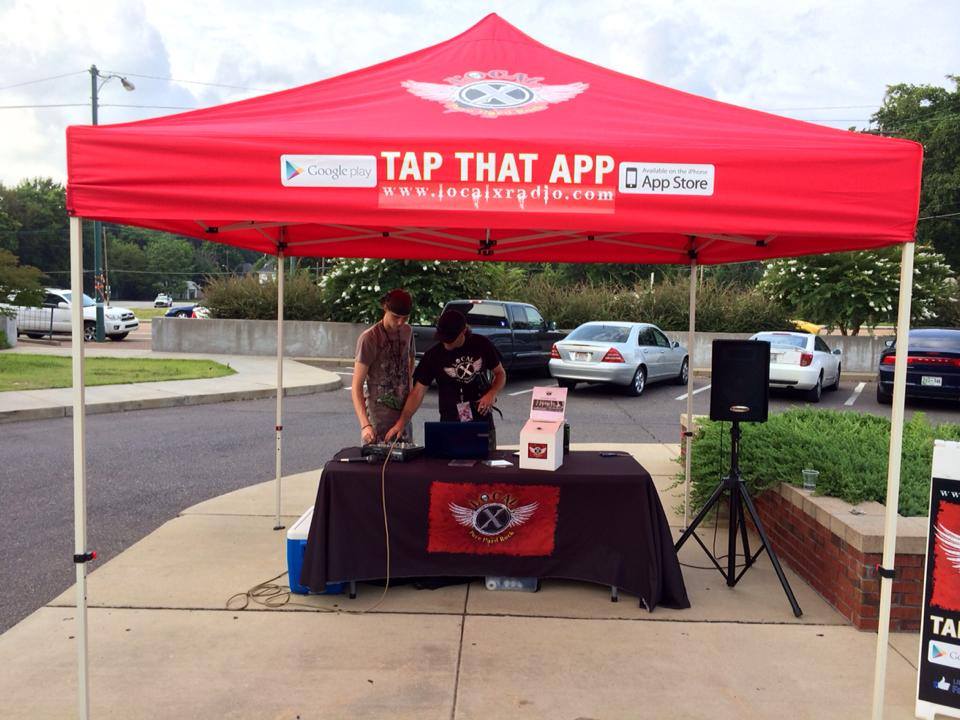 Thanks so much and I look forward to doing more business in the future,

Fletcher
---
Hello Ted,
I really appreciate how you go above and beyond for me and that is why I will always return to you for all of my promo needs. :-)

Thanks again,
Fletch
Green Sheet Productions
---
I've known Ted for over 10 years, met him on the internet. He's honest and of extremely high character, more so than most people you'll ever meet in your life. I'd just like to tell one anecdote about Ted and his promo business. I was a co-founder of a music company and spent a lot of time preparing a page that involved what was supposed to be a large order from Ted's business. I had been led to believe our company had a budget and then after I had done all the work (with Ted), the rug was pulled out from under me and no money was forthcoming to complete the deal. Most people in Ted's shoes would've avoided me from then on out, it must've been really disappointing when the deal fell through. But Ted was always totally kind to me, like this whole fiasco never happened. He is a good man, I'd recommend him to anybody, there aren't many like him.
Scott IAC
---
You make me look soooooooooooooooooo good!!!! Much better USB Flash Drive product than what the boss purchased a few years back. You can actually tell the difference in both presentation and weight. Dude, we have scored a HOME RUN!!!!!
Thank you
Sarah
Global Financial Aid Services, Inc.
---
Awesome!
With the customer service and attention to detail you always provide it makes it a no brainer to call you!
Have a relaxing weekend,
JW
Turner Broadcasting
---
Hello Ted,
the Quikoins just arrived at our office here in Spain. Amazing service. Great print quality. Excellent product.
I'll keep an eye on your website for future promotions because when coupled with the MyUS delivery service it actually works out cheaper than buying in Europe.
Thank you very much,
Adam
---
Happy to report that the package has arrived! I'd like to commend you for your devotion to customer satisfaction over and above the call of duty.
Cheers, Bryan
---
Hi Ted,
I hope you are well! We have been thrilled with the umbrellas – you see the bright orange all over campus.
Kindest regards,
Nora
Princeton University Investment Company
---
Hi Ted,
My clocks arrived today and I am very pleased with them. They look very nice, and will make a nice memento for our program on Sunday. Thank you so much for placing this order for me and for making sure they were shipped in such a timely fashion.
I'll recommend you to all my friends!
Thanks again!
Ruth
---
Hi Ted
Happy New Year to you...
I want to thank you for all the products which have now been delivered and all are 'as ordered' with minimum fuss.
I want to thank you also for your great service, and being able to source the unsourcable!!
I was a bit worried at the start (Where the heck is Baldwin GA)!!! but it went smoothly and as as promised...
Its an amazing world... From Sydney AU to Baldwin GA via somewhere in China..
Many thanks, and looking forward to doing business with you a lot more in 2010..
Cheers
Morri Young

Managing Director
Matrix on Board
---
Yep…they look maaavalous!!!
Thanks again Ted! As always…quality work and on time!
Have a great Thanksgiving!
Joyce
Membership Manager
WKSU Radio/Folk Alley
---
I have worked with Ted for several years now on high profile music tours. I've tried other partners for specialty branded items (tons of roll banners I've needed) but none could keep up with the moving target of music tours. Ted was able to come up with solutions that I was not aware of to keep me on track and on budget. That cemented our partnership!. I knew that with Ted on my team, we'd get it done on time and in time. –
Natalia Matthews Aasen
Red Clay Marketing
---
"Incredible product and ability to supply the needs to a customer. Always trustworthy and sees trends well beyond those of others in this field. It's not often you get a worldwide business that gives you the family touch. Ted Lehman provides just that." June 30, 2008
Beau Smith,
Writer, The Flying Fist Ranch
---
"The instructions said to "pick ONLY three attributes" that best describe the service I received from Ted. They have got to be kidding! I needed to check all SEVEN! Ted is Fabulous! I call him, tell him what I'm leaning towards, and he takes the ball and runs with it... TOUCHDOWN! Perfection! Ted does all of the work and I get all of the credit. Can't get any better than that!! If you want one-on-one, personal service from the best in the industry and at the lowest cost, Ted is the person to contact." June 19, 2008
Top qualities: Great Results, Expert, High Integrity
Sarah
Marketing Manager at Global Financial Aid Services
---
"Ted has been my "Go To" person for any type of premiums including clothing items, for many years. His products and service are top notch and I highly recommend him." June 19, 2008
Top qualities: Great Results, Personable, Expert
Terry
VP Communications at Turner Broadcasting
---
I have worked with Ted Lehman for approximately three years. We have done dozens (if NOT hundreds ) of jobs together. I have ALWAYS found him to be creative; fair, and resourceful. He has approached every situation with the best interest of the customer in mind. I wish that every business "partner" was as reliable as Ted Lehman.
Chuck
VP Business Development,
Exhibit Resource by Skyline.
---
Ted,

Quikoin is a great product! And what's more important great service as well!

We'll keep in touch,

Klemen

--


Slovinia
---
You are a gem to work with and you have saved my tush SOOO many times!!!
Natalia, Tribal Brands, Project Manager
---
It was a pleasure doing business with you. You are always so helpful and ready to offer
many options that I may have never thought of.
---
I wanted to say "Thank You" for coming through in a timely manner for us. I received everything this morning and it looks great! We'll definitely use you guys in the future if a needs arises.
Thomas
Scott Poweline & Utility Equipment
---
Ted,
Good morning and I hope all is well. I was on vacation last week, my apologies for not responding to your email. I have received the chocolates and the playing cards, both look absolutely wonderful!
I am so pleased again with your company and the end-products, you're the best!!!
Thank you again.
Kind regards,
---
I am not at home but I understand the tapes and pens have arrived. I will take a look at them when I get back and let you know how they look! Thanks for your follow-up and great customer service!
Michelle
Antibody Inc
---
Bless you!!! - It has been such a pleasure to work with you and you have definitely gone out of your way to be accommodating to us.
We appreciate all you have done and look forward to working with you in the future.
Steph
Windstream Communications
---
Ted Lehman, of Ted's Promotions Inc., was a true pleasure to work with. Rarely does a salesperson go out of his way like Ted did in order to satisfy customer needs. Having worked in retail for nearly a decade, I know that satisfying the customer is priority number one – whether you get the business or send them elsewhere to find better alternatives. Ted Lehman exemplifies true customer service! He found the perfect product for me even though he could not order it through his company. In the future, there is no doubt that I will purchase products through Ted's Promotions Inc. I look forward to working with him again. Professional and attentive – It will be harder to find better customer service anywhere!
Hillary J.
Special Projects
National Football Foundation
---
We have received the M&M order and they look great! I truly appreciate your accommodations with my rush order and am very pleased with the end product. Looking forward to future orders.
Thank you.
Kind regards,
Nora
Princeton University Investment Company
---
Ted
I just wanted to let you know what a hit the M&M's were at our event, everybody loved them and I had numerous compliments on the packaging. The shipping and timing worked out perfectly as well. Thanks for the effort I will be back for future events.
Ed
TD Securities
---
We received the pad folios on Friday, right on time. You did an excellent job, everything looks terrific - thanks! I will definitely be in touch for future orders.
Don
Arizona Supreme Court
---
Ted,
I received the bags today and they look wonderful!!!! Thank you for all your hard work and perseverance in delivering on time and within my budget. I appreciate all that you did. I look forward to working with you again.
Thanks,
Keisha
DeKalb County Board of Health
---
Hey Ted,
I have meant to get back to you about our last order. I just wanted to say thank you so much for getting the products to us on such short notice. They arrived the day before our event, which was the same day you had quoted me, so we were able to have them at our booth. I really really appreciated your team's hard work on that. Have a good day.
Regards,
Tania
Market Research Specialist
EMS Pipeline Services
---
Ted,
The custom printed m&m packages were a huge hit with my clients. They loved them...and they looked terrific! However,
the best part of this experience was how easy the process was working with you. Your high level of customer service was excellent.
Thank you for making me look good!
Kristin
Creative Concepts Inc.
---
Ted:


Wanted to let you know how much I appreciated all you did to help make our 30th Anniversary Celebration a complete success, right down to getting our orders in on time with not much notice in placing our order. I found it hard to believe I could get the quality of the items ordered for the price I was being quoted. In this business world of doing more with less, it was a most pleasant experience to receive top quality products, with actually little effort on my part. The use of your web-based catalog for reviewing and ordering was so easy. Thanks again for making this part of our celebration such a success and I look forward to working with you in 2006.

Debbie
Administrator
Surgicare of Lake Charles
---
Thank you, Ted. I appreciate your help, integrity and commitment to customer service. You didn't have to make this so easy, but I'm grateful you did.
God bless you and have a wonderful and prosperous holiday season.
Katy
---
Ted-
I just wanted to send a quick e-mail saying how pleased I am with the product you provided. They all arrived on time and is in excellent quality. They looked great plastered all over the event. Banners on a roll are AWESOME!
I appreciate all your corporation and patience in the process to make this work.
Thanks once again…. And I when the opportunities arise I will refer other clients to you!
Malcolm
Urban Fuel
---
I think Ted's Promotions is a perfect choice for the following reasons:
I'm a tiny customer for his firm, however, for each project we worked on, he was a complete professional, and, I'm a demanding client. For one project, I asked him to manufacture a totally new product...nothing standard issue, and, he had to hit a specific cost point. He came thru with flying colors in a timely manner.
For my last order, he cut me some slack for multiple proofs. The development cost break was welcome! The finished product had to be delivered in an extremely tight time frame...He beat my deadline by 3 days. That scores big points with me. The quality of the finished product was exceptional. His price was fair. That's as good as it gets.
Don D
River Sounds
---
I have had the distinct pleasure of working with Ted for a few years now and his professionalism and expertise, with one-on-one customer service, bypasses all the rest. I had previously tried over a dozen other vendors, being treated like just another customer, before settling with Ted. He makes you feel like you are his only client with his detailed work and research and no order is too small, or too big, or too complicated. After ordering thousands of dollars of merchandise over the past few years, never have I been disappointed. Beautiful products just as requested and on time even when I did not give him enough time. Ted's goal is perfection and happiness for the customer and he surpasses this goal with great products and great prices. He has made my job so much easier and I can't thank him enough. Ted, you are a Godsend.
Oh, Grasshopper, you are sometimes too good to be true!
Sarah
Communications Manager
Global Financial Aid Services, Inc.
---
Having worked with Ted for almost 20 years we consider him to be one of our premier suppliers. He always applies the extra effort to ensure that our requests get the attention they need ­ not just the canned solution so commonly offered. It's that attention to detail and his tenacity to keep jobs moving along that helps us deliver the best product to our clients.

On the occasions when we have been forced to work with other vendors and we end up we appreciating Ted's abilities and dedication that much more. I've recommended his services to others many times over the years and have always received a sincere "thank you" from them in return.
Mark
AdWorks ­ marketing and communications since 1974
---
Dear Ted,

It has been a pleasure to deal with you over the last several years
helping me meet my promotional advertising needs. Your understanding of
how to size hats, shirts etc... for large numbers of employees has been
invaluable to me in making my purchase decisions with you. Your
extensive knowledge and rare customer service has always been appreciated.

I look forward to many more years of doing business with you.

Happy New Year

Don C
Trader Publishing Company
---
Ted,
I just wanted to drop you a note and commend you on the service that we have received from you over the past several years with our various product needs. No matter how big or small or complicated our requests are you give it your seemingly undivided attention. Your professionalism, expertise and outstanding one-on-one customer service outshines the competition.
We look forward to doing business with you in the near future and will recommend your company to everyone.
Thanks again . . . for the great service and for continuing to exceed our expectations.
Karen R
Coordinator, Medical Staff Services
Southern Regional Medical Center
---
I have used Ted's services for over 15 years. Although I check competitive prices from time to time, I have yet to place an order with anyone else because Ted's prices have always been better. Plus, Ted's service is outstanding. He's always on top of every detail. I've never been disappointed.
Pete
Tara Materials, Inc.
---
Ted

What the heck?! We just got the magnet shipment yesterday and I could not believe my eyes.

They are EXCELLENT! The requested changes met my expectations, and I am very pleased to say the least.
Thanks so much for a job well done.....and for making me appear competent to my boss. ;)

cheers,

Renee'
---
YES! They (roll banners) did show up today and they look terrific. I couldn't be more pleased with how they turned out. I will definitely keep you in mind for projects down the road and thanks for the hard work and perseverance. I know you were about as stressed as we were.

Thanks again.

Rob
HomeSlice Creative
---
We appreciate so much for your excellent service by going extra mile. We will recommend you to all our friends. If any of your future potential customers need references, please send them my way. We are more than happy to help you win the business. For my record, would you mind to send me the 300 dpi file you created for me?
---
Hi Ted,
Just wanted to let you know that we got our mugs today. They look great! I'm quite impressed with your timeliness as well as the quality of the product for the price.
Vickie
BBBS Bingo
---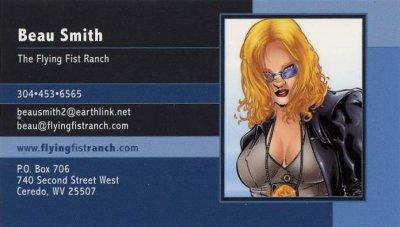 Before I ride off into the sunset I wanna send a big thanks out to Ted Lehman down in Georgia for making and sending me my special business card as a magnet. I should say he sent me about 500 of em. They're really nice and even have Wynonna Earp's photo on em'. I guess I'll have to do Cobb next time. That was really nice of you, Ted and I am in your debt. Ted does this kinda stuff for a living and is very good at it. You can check out his company at http://www.tedspromoworld.com.

As always, tell him Beau sent ya.

Your amigo,

Beau
The Flying Fist Ranch
---
Thank you all for your kind words and your trust in me to handle your promotional challenges and requests over the years. I am very lucky to have been able to work with each and every one of you.
Sincerely,
Ted Lehman
President
Ted's Promotions Inc.
770-972-8081