Ted Lehman Illustrator
Ted's Art on Facebook
Also Check out...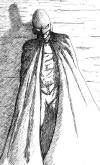 Please be patient while this page downloads.
Click on the images to see a larger version. Feel free to save any of these low-resolution versions to your hard drive.
The top 6 rows are my latest Batman Pencil sketches for an original Batman story I am writing.


A Ted's Brain? Production Copyright (c) 2003 - 2017 Ted Lehman (ASCAP)
A Division of Ted's Promotions Inc.
Copyright © 2003 - 2017 by Ted's Promotions Inc. All Rights Reserved.